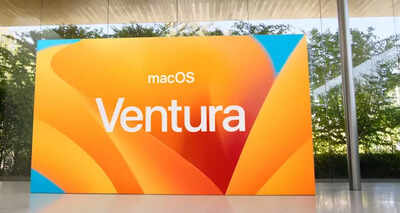 To paraphrase Mark Twain, reports of Password's death may not have been exaggerated. at least if Apple Google, along with Microsoft and others have succeeded in inventing a passwordless world. Apple gave us a glimpse of what the passwordless world would look like when previewing Mac OS, ventura
with MacOS Ventura, Mac users will get the option to use the passkey. Apple has worked with the FIDO Alliance to implement the passkey, saying it's the first step in making the password go away for good.
What are passkeys and how do they change passwords?
Apple calls it "the next generation of credentials that are designed to be more secure, easier to use, and replace passwords." The passkey will be a unique digital key that resides on the device and is never stored on the web server. Hackers will not be able to leak them nor will they be able to share them by deceiving users.
Passkeys make it easy to sign-in securely using Touch ID or Face ID for biometric verification. On Apple devices, courtesy of iCloud Keychain, Passkey Mac, iPhone, ipad, and Apple TV with end-to-end encryption. Apple also said that they would work across apps and the web as well. Users can also sign into websites or apps on non-Apple devices using their iPhones.
Will passkeys be available only for Apple devices?
No. Apple, Google, Microsoft and others have committed to eliminating passwords. Apple is the first to implement it on its OS platform. We can expect Google and Microsoft to follow suit.
When will passkeys be available to users?
macOS Ventura will be rolled out later this year. We expect it to be in September or October, when users will be able to use them. The beta version of macOS Ventura will roll out before that but we're not sure if Passkey will be a part of it.
Follow us on Social Media
FacebookTwitterinstagramKu APPyoutube