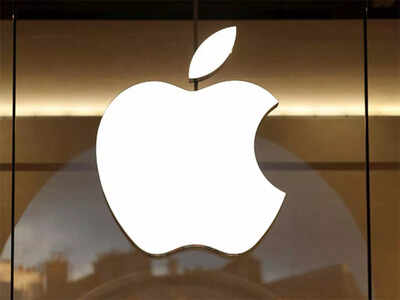 New Delhi: Apple It is reportedly working on its Mixed Reality (MR) headset that will combine augmented reality (AR) and virtual reality (VR). A recent online leak revealed that the Cupertino-based tech giant is developing its own AR glasses, which are expected to be unveiled in the second half of 2024.
The report also suggests that LuxShare is expected to remain one of the main suppliers for Apple devices launching between the end of 2022 and 2024. Now a new report has revealed that LG Apple is rumored to have started production of a MicroLED display for its upcoming mixed reality headset.
According to a report by Elec Publications, LG will soon start manufacturing microOLED displays. The company is expected to supply these displays to Apple for its mixed reality headset. The report also states that Apple may use Sony's MicroLED panel for the screen on its MR headset, while LG Display is tipped to provide an external screen.
For those unaware, MicroOLED technology is primarily an OLED that will be mounted on a silicon substrate. This MicroOLED is also called OLED on Silicon or OLEDoS and is expected to be used for virtual, augmented and mixed reality devices.
ARKit, which is Apple's AR platform, was launched in 2017 so that developers could create iphone and iPad.
At WWDC 2022, Apple didn't launch an AR/VR headset and didn't elaborate on any technology. But in the world of AR – there were enough glimpses. The Home app has been redesigned and has a lot of AR effects. Live text will get video support and will once again rely on AR to deliver accurate results.
Follow us on Social Media
FacebookTwitterinstagramKu APPyoutube