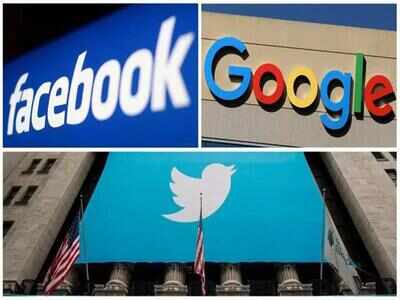 The European Union has ordered other tech giants, including Google-parent Alphabet, Inc., Meta Platform and Twitter, to take serious steps to combat deepfakes and fake accounts on their online platforms. representative image
The European Union Tech giants including — Google- parent Alphabet, Inc. meta platform and asked Twitter to take serious steps to combat deepfakes and fake accounts on its online platform. According to an EU document seen by Reuters, the political and economic body has updated its code of practice, which will allow these tech giants to face hefty fines for not taking action against fake accounts and deepfakes. As a part of its action against Fake News, The European Commission The updated Code of Practice on Disinformation is likely to be published on Thursday (May 16).
What are deepfakes?
Deep learning is a form of AI from which the term "deepfakes" is derived. Deepfakes use deep learning to create images of fake events. These algorithms can teach themselves to solve problems that involve huge sets of data. Fake news makers use this technique to swap faces and voices in videos, images, audios, etc. to create real-looking fake content.
What is the EU's new regulation scheme?
In 2018, the European Union introduced a voluntary code that shares responsibilities between regulators and tech companies to combat fake news. However, this voluntary code is now getting updated to a co-regulation scheme, which has pointed to examples of manipulative behavior such as deepfakes and fake accounts that the tech giant will now be forced to deal with.
The EU document also mentions that these tech companies should adopt clear policies about unfair manipulative practices and practices on their services, based on the latest evidence on conduct and strategy, techniques and procedures, and strengthen and apply (TTP) employed by malicious actors."
How much fine will companies have to pay for failing to comply with the code?
In addition, this code will also be added to the strict new rules of the European Union known as DSA Or the Digital Services Act. The 27 countries that make up the European Union earlier this year ratified the new law, which also includes a clause on fighting misinformation.
According to the DSA, tech companies that fail to comply with the new obligations could face fines of up to 6% of their global turnover. These companies will have six months to implement their measures after signing up for the code. Companies that sign this code will also have to take measures to combat advertising that includes misinformation and provide greater transparency on political advertising.
The importance of the EU's new regulation scheme
The computer technology available in the modern era allows anyone to create deepfakes and ultra-realistic forgery very easily. This misleading content can affect sensitive topics and situations such as politics and war. The harmful effects of fake news have raised alarm around the world and eventually prompted the European Union to take such action.
EU industry chief Thierry Breton Those leading the body's action on fake news said the DSA serves as a "legal backbone" for a code of conduct against propaganda that also includes heavily offensive sanctions.
European Commission Vice President Vera Jourova said that Russia's invasion of Ukraine, which the country called a special operation, was responsible for some of the changes in the code. She even said the EU would be "better prepared" to deal with fake news (even those coming from Russia) once the code is in place.
Follow us on Social Media
FacebookTwitterinstagramKu APPyoutube