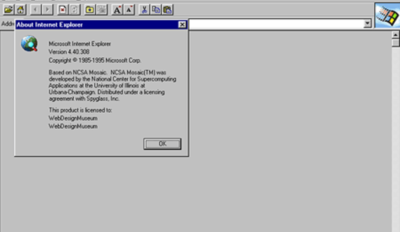 used to be a joke for a long time Microsoft Internet Explorer. The number one browser to download a better browser was Internet Explorer. After 27 years of long service, internet explorer Retiring for good. Some might argue that it's been years, too late. It's once been a long, slow (unexpected) death of the most used browser.
Microsoft introduced Internet Explorer in 1995 as an add-on package for Windows 95. After that, Microsoft's Internet browser was made available to all as a part of the package with later versions of Windows.
In a blog post, Microsoft announced that it was shutting down Internet Explorer. In May last year, the company announced that it was retiring Internet Explorer in June of next year. Later that year, Microsoft 365 and other apps ended support for Internet Explorer 11. Now, cut to June 2022, the Internet Explorer desktop app will be deactivated from June 15.
Internet Explorer reached its peak in 2003 with a user share of 95 percent. However, after that, Internet Explorer saw a major downfall as it failed to keep pace with other browsers. Since 2016, Microsoft has not introduced any new version of Internet Explorer. In fact, Internet Explorer 11 is the last and final version that was released in 2013.
In the same blog post, Sean Lindersey, microsoft edge Program Manager said that "the future of Internet Explorer on Windows 10 lies in Microsoft Edge."
Internet Explorer's Destiny Was Decided the Day Microsoft Released Chromium-Based corner browser in 2015. The company first introduced Edge to Windows 10 and . brought as a system application for xboxand it was later released Android and iOS in 2017. According to StatCounter, Microsoft Edge is the second most popular desktop browser in the world.
How slow it was, but Internet Explorer was a big part of what 90's kids grew up on, so we may miss it a bit, but the goodbye was long overdue. RIP Internet Explorer.
Follow us on Social Media
FacebookTwitterinstagramKu APPyoutube