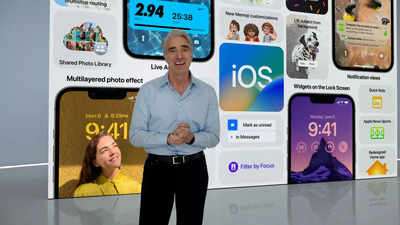 Apple has released the latest version of its operating system – iOS 16 At its annual developer conference – WWDC 2022. Following the launch of the new version, the company confirmed that only iPhone 8 and later will receive the iOS 16 update. That means iPhone 6S, iPhone 6S Plus, iPhone 7, iphone 7 plus And the first generation iPhone SE will not get the iOS 16 update.
Apple launches iPhone 7 iPhone 7 Plus and the original iPhone SE were launched in 2016, while the iPhone 6S, iPhone 6S Plus were launched in 2015. This means that all five smartphones have received regular software updates for six and seven years. Compared to Android, Apple has a better track record when it comes to updating older devices. Currently, most of the company like Samsung, Nokia are providing three years of software update and five years of protection to their smartphones.
Apple has also confirmed that those launched on the iPhone 8 and later will receive the iOS 16 update. The company will start rolling out the update later this year.
iOS 16 will bring some new and interesting features to the iPhone. It Brings Some Notable New Features iphone That includes a brand new lockscreen, iCloud Shared Photo Library, updates to Messages and Mail, and more.
Follow us on Social Media
FacebookTwitterinstagramKu APPyoutube