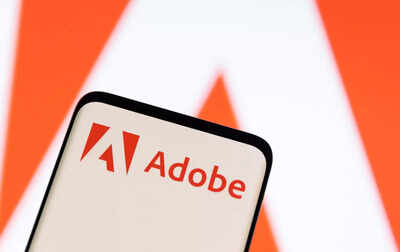 Adobe has already updated the web version of the Photoshop service since its first release. representative image
adobe web version of Photoshop In October, 2021 as a simplified version of the app that can be used for basic editing. The company further promoted this version as a collaboration tool that allowed artists to share an image for others to insert some annotations and add some small changes. The initial web version included Layers and some core editing tools, however, the platform did not offer the full range of features available to paid subscribers.
Adobe Photoshop Freemium version for web users
According to a report in The Verge, Adobe has started testing a new version of Photoshop for web users. The company is also planning to open this service to all so that more and more users can be attracted towards the app. Currently, only Canadian users who create an Adobe account can access the free web version of Photoshop. The browser-only version of Adobe Photoshop will soon be available to users in more regions, reveals the report.
As per the report, this new version includes some features that are exclusive to paying customers. However, the company claims that there will be enough free tools for users to perform the core functions of Photoshop. Adobe's VP of Digital Imaging, Maria Yapi said the company wants Photoshop to be more "accessible and easier" for people to try and experience the service.
Importance of Freemium Version of Adobe Photoshop
Reports suggest the web version of Photoshop is essential because it will open up one of the company's most popular tools chromebook, which is finally being adopted by the educational sector globally. Adobe aims to use the web version of Photoshop to attract as many users as possible who want to pay for the paid version, the report said.
New additions to the web version of Adobe Photoshop
Adobe has already updated the web version of Photoshop since its first release. Initially, users had to share a document on the web from the desktop app, however, Photoshop customers can now log in and start a new document directly from the web. Meanwhile, the company has not shared any details regarding the wider launch of the freemium version.
Recently, Adobe updated the web version of Photoshop with more tools, including the Refine Edge, Curves, Dodge and Burn tools, as well as the ability to convert smart object, In addition, users will soon be able to review and comment on images shared by other web users from mobile devices.
The report says that the company has also previewed a new AI-powered neural filter that can restore old photos. This new filter can clean up any scratches from an old photo and restore some of its colours. The new filter uses Adobe's existing color filters to add color to black and white photos.
Follow us on Social Media
FacebookTwitterinstagramKu APPyoutube