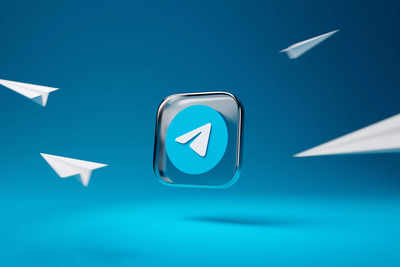 While WhatsApp is the most popular instant messaging platform, Wire Has gained a lot of users over the years. Telegram keeps on bringing new features and some of them are not even found on WhatsApp. Till now Telegram has been completely free. However, it looks like a paid version of the app will come out soon. Telegram founder Pavel Durov confirmed the development and explained how the paid version would work.
Why is Telegram launching a paid version?
Durov said users are looking for new features and that Telegram looked at ways to "go beyond what's already crazy." However, according to Durov, the problem is that "if we removed all limits for everyone, our server and traffic costs would have become unbearable, so the party would unfortunately end for everyone." Therefore, Telegram wants to let its "most demanding fans get more" while keeping its existing features free to make those increased limits a paid option.
what is telegram premium,
This is a monthly subscription plan that will allow anyone to access additional features, speed, and resources. This will allow users to support Telegram and join the club that gets the new features first.
What will happen to Telegram's 'free' users?
Durov said that all existing facilities will remain free. Apart from this, new features are also coming for free users. Durov also said that users who do not subscribe to Telegram Premium will also be able to enjoy some of its benefits. Tap to add premium responses already pinned to Messages to react like they'll be able to see extra-large documents, media, and stickers sent by Premium users.
When will Telegram Premium launch and how much will it cost?
Telegram Premium subscription plan will launch later this month. As of now, Telegram has not disclosed how much it will cost.
Follow us on Social Media
FacebookTwitterinstagramKu APPyoutube