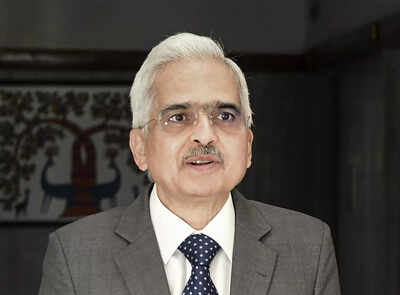 reserve Bank of India It is proposed to allow linking of credit cards with unified payment interface (UPI). reserve Bank of India Governor Shaktikanta Daso It was announced earlier today. He said that in the last few years is i With over 26 crore unique users and 50 million merchants on the platform, the platform has become the most inclusive mode of payment in India. According to RBI, in May 2022 alone, around 594 crore transactions amounting to Rs 10.4 lakh crore were processed through UPI. The country's apex bank sees the regulatory announcement helping lakhs of credit card holders across the country.
What is the Current Status
Currently, UPI facilitates transactions by linking savings or current accounts through debit cards of users. This means that currently users cannot add money to their UPI accounts using credit cards. When a user makes a payment through a UPI-enabled account, the money is deducted through his linked bank account or debit card.
What is RBI offering
"… it is proposed to allow linking of credit cards with UPI," Das said. It is now proposed to allow linking of credit cards on the UPI platform. According to RBI Governor Shaktikanta Das, this will enable more people to make payments using the popular platform. Das said the new arrangement is expected to provide more opportunities and convenience to customers to make payments through the UPI platform.
when will it come into force
To begin with, RuPay credit cards issued by RBI-promoted National Payments Corporation of India (NPCI) will be enabled with this facility, RBI said. It has not set any time limit for this. RBI said that this facility will be made available once the system is developed.
Do they have any other guidelines for this?
No, RBI has not given any further information regarding this. It is not clear how the process will work. Google Pay currently allows users to link their credit cards to the app. It is not very clear how the new process will work differently and everything it will offer to users.
Google Pay is also a UPI app. Users can add, remove or update their credit and debit cards in their Google Pay account. Once linked, users can use it to: Tap & Pay NFC enabled payment terminal; Bharat QR code based payments at online and offline merchants; Bill payments and recharges on Google Pay; and online payments on Myntra, Dunzo, Yatra, Magicpin, Coolwinks, EaseMyTrip, Confirmtt Android Apps.
Follow us on Social Media
FacebookTwitterinstagramKu APPyoutube