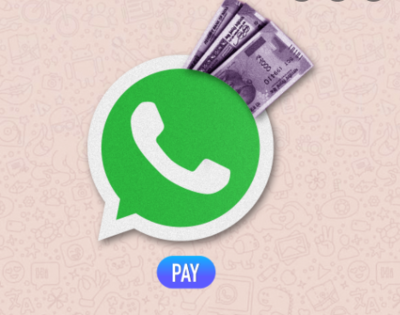 Like any other UPI-based app, users will need a bank account that is synced with their current mobile number to use WhatsApp Pay.
on whatsapp is a UPI-based payment service that has been available in India for some time now. The payment service on the Meta-owned messaging platform offers cashback to its users to expand their user base. Initially, the company offered a cashback of Rs 11 each on the first three payments made to various contacts is i on the app. Now, the company has announced other new cashback offers. To attract more people to use WhatsApp Pay in the country, the company is now offering a total cashback of Rs 105 for payments made using the app. WhatsApp Pay users will now get a cashback of Rs 35 each for their next three payments. Also, there is no limit on the amount as users can get Rs 35 cashback even if they send Re 1 through WhatsApp Pay. However, the company has mentioned that this is a "limited time offer" and will be available only to "select customers".
how to use whatsapp pay
Like any other UPI-based app, users will need a bank account that is synced with their current mobile number to use WhatsApp Pay. The messaging service app now has a 'Payments' section where users can link their bank accounts with the UPI service. The app will then verify the same by sending a message to the user's bank. Users can make payments on WhatsApp by scanning their contacts, a UPI ID or a merchant QR code only after the bank account is set up in the WhatsApp account.
Importance of WhatsApp's cashback plan
National Payments Corporation of India (NPCI) recently approved WhatsApp Pay to increase its user base from 40 million to 100 million. This approval has given the messaging platform a definite impetus to build new products and market the payment service to consumers.
Multiple payment apps have deployed and relied on the strategy of offering cashback to attract more consumers to use their platform. These apps include – Paytm, phonepegoogle pay and amazon pay among others, which have deployed comprehensive cashback schemes in the early stages of their expansion.
How will this help WhatsApp?
As per approval of NPCI. WhatsApp can now add 60 million users to its UPI service. This will help the messaging platform's payment service compete with major rivals such as PhonePe and Google Pay, which dominate the majority of UPI transactions. However, NPCI has maintained that WhatsApp's ability to gain the upper hand over its rivals is limited as the messaging app has over 500 million users. If WhatsApp starts offering its payment service to all the users at once, it could affect the competition. Meanwhile, the company has sought NPCI's approval to extend its payments to all users without any limit.
Manish Mahatme, Director of Payments, whatsapp indiaLtd. has said that the company is working to deliver a simple, reliable and secure experience for its users as it has received initial approval from NPCI. He also said that WhatsApp is expected to accelerate the adoption of UPI for the next five hundred million Indians.
Follow us on Social Media
FacebookTwitterinstagramKu APPyoutube